The Olivia Singular Houses group was a reference in a Porto Tourism Guide published by Elle USA, which is dedicated to discovering destinations around the world and making recommendations regarding what to visit, what to do, what to eat and where to stay. Our Exmo. Hotel was renowned for its welcoming atmosphere and fantastic views of the Douro River.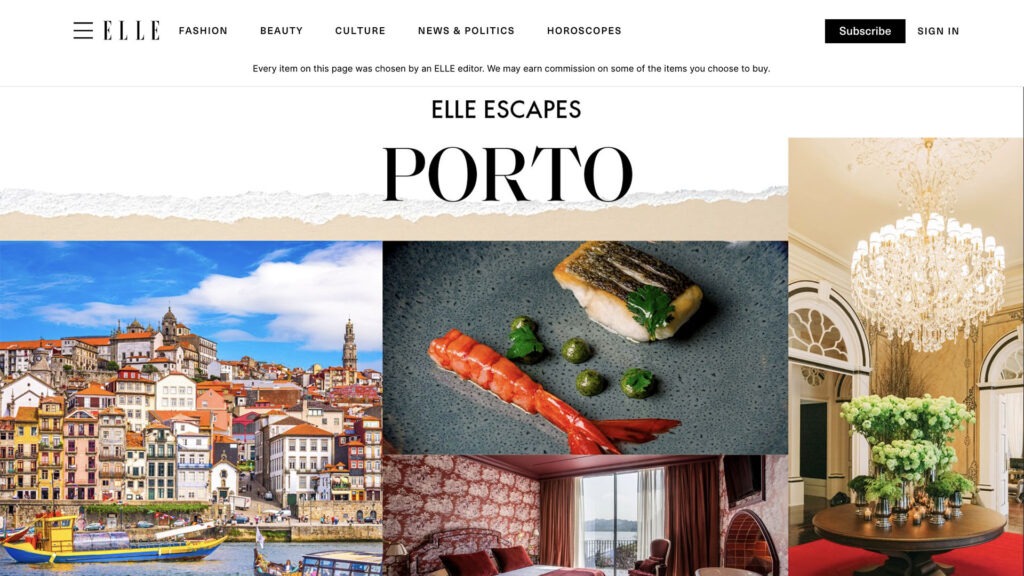 The article also makes some suggestions on what to visit, such as the historic and iconic Livraria Lello and the unique Douro River.
Also check out Elle magazine's restaurant and activity suggestions here.