Whether you are visiting the city for the first time or already know it well, there are always places to (re)discover in Porto.
Olivia Singular Houses suggests some very special places for those who want to get to know the history, culture and landscape of the Invicta city better, away from the usual crowds.
1. Serralves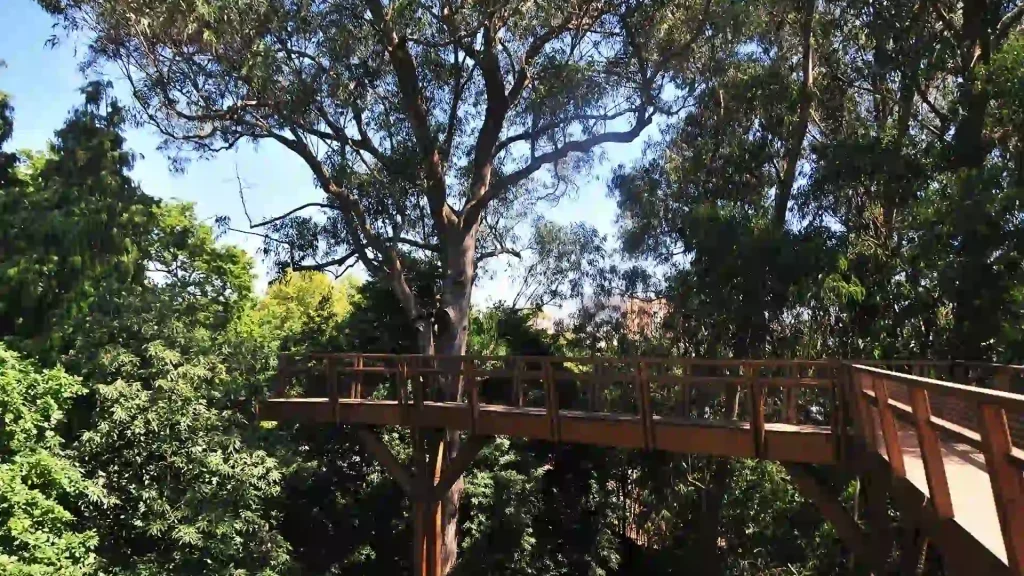 The Serralves Foundation is one of the most notorious Portuguese cultural institutions when it comes to publicising projects on a national and international level. A space that combines modern-day art with architectural and landscape heritage.
Serralves has an extensive park, an Art Deco house and a Museum of Contemporary Art. Another highlight is the Casa do Cinema Manoel de Oliveira, with a permanent exhibition, an archive centre and film screenings.
A simple walk around the Foundation's grounds is an experience not to be missed in Porto. Its architecture carefully blends into the surrounding nature, having a constant dialogue with the built heritage.
Park
The Park, designed in the first half of the sec. XX, with 18 hectares of gardens, woods and a traditional farm, has interesting sculptures, ornamental plants and areas to relax among trees, bushes and lawns.
Serralves Park often hosts concerts, workshops and festivals, all within a very special environment.
You can also sign up for themed tours and walks led by biodiversity experts. For Olivia, the most surprising route is the Treetop Walk. A 260-metre long elevated walk up to 15 metres in height, it is ideal for bird watching and having a panoramic view of the park.
Casa
Also worth visiting is the Casa de Serralves, a unique example of Art Deco architecture in Porto and a listed national monument. With the cooperation of several architects and artists, including Marques da Silva, Charles Siclis, Jacques Émile Ruhlmann, René Lalique and Edgar Brandt, the building was erected as a private residence of the 2nd Count of Vizela, Carlos Alberto Cabral (1895-1968). It consists of three floors, with a kitchen and service area in the basement; dining rooms, lounges and halls on the ground floor; bedrooms and bathrooms on the first floor.
Museum
The Museum of Contemporary Art, opened in 1999, was designed by Álvaro Siza Vieira, the most celebrated Portuguese architect in history. The building blends harmoniously with the park and the exhibition area. In the words of the architect, this was done in order to "bring the garden into the museum and minimise its environmental impact". Inside, you can see artworks by Joan Miró and Ai Weiwei, among other artists.
Address
Fundação de Serralves
R. Dom João de Castro 210, 4150-417 Porto
2. Jardim Botânico do Porto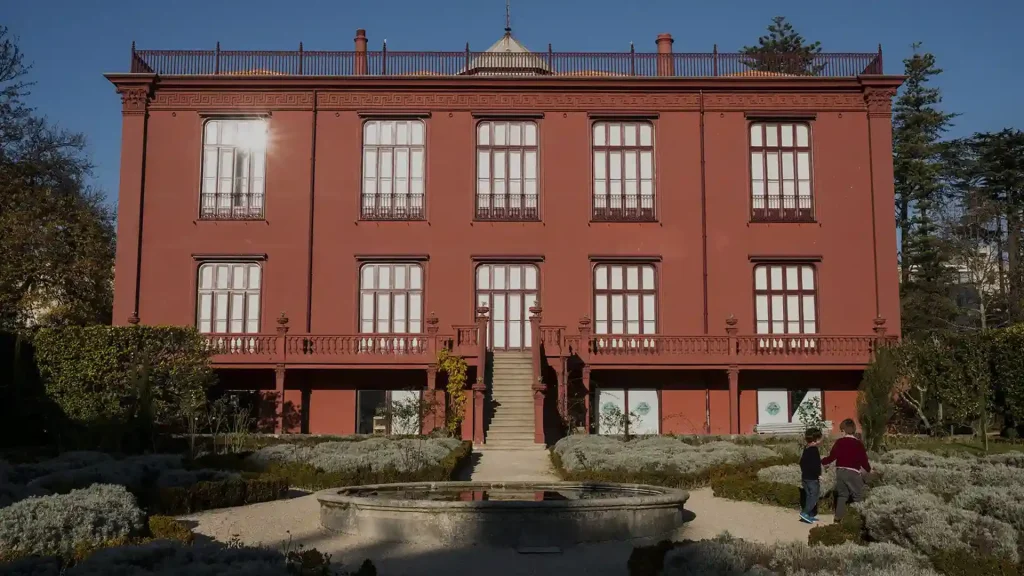 The Jardim Botânico do Porto, located on rua do Campo Alegre, is another must-see in the city. Here, exotic plants, lakes, poetry and science coexist in a seamless blend.
The Andresen family bought the former Quinta do Campo Alegre at the end of the 19th century, providing a magical environment for the imagination of Sophia de Mello Breyner Andresen – one of Portugal's most acclaimed poets and Olivia's favourite storyteller. Another writer from the same family, Ruben A., is also present in the garden's memory.
Currently, the space is part of the Natural History and Science Museum of the University of Porto and consists of a garden, a biodiversity gallery and an e-learning café, located in the former Casa Salabert, a gatehouse.
Garden
Throughout four hectares of land, there are various spaces that are worth visiting, including an arboretum, greenhouses, lakes, Japanese trees, large succulents, the shale garden, the fish pond, the rose garden, the Jotas garden and the bronze boy's garden, probably one of the most visited by those familiar with Sophia Breyner's work.
Galeria da Biodiversidade (Biodiversity Gallery) – Centro Ciência Viva (Live Science Centre)
Casa Andresen, an elegant 19th century manor house, is now a place dedicated to the promotion of biology and natural history. The Centro Ciência Viva explores a range of sensory experiences to celebrate biodiversity. The space includes dozens of exhibition modules, ranging from mechanical models to sophisticated multimedia and audiovisual platforms. Visitors learn about the history of evolution and biodiversity through science, literature and art.
Address
Jardim Botânico do Porto
Rua do Campo Alegre 1191, 4150-181 Porto
3. Afurada
When crossing the Arrábida Bridge, you can admire the view over Porto and the river from Afurada.
It is one of the most characteristic areas of Gaia, inhabited by generations of fishermen. Its colourful houses, with the Douro as a backdrop, make Afurada a place not to be missed. At sunset time, then, this place becomes magical. It couldn't be any other way, its restaurants stand out for the quality of fresh fish that is grilled on the spot.
Afurada is one of Olivia's favourite places to enjoy freshly grilled fish, caught on the same day and prepared by the people of this beautiful fishing village. When you enjoy a delicious dinner at the end of the day, the waiters and owners of family-run restaurants are always friendly and welcoming. These are people who love to share their stories with customers.
Address
Centro Interpretativo do Património da Afurada
R. António dos Santos 10, 4400-554 Vila Nova de Gaia
4. Portuguese Centre of Photography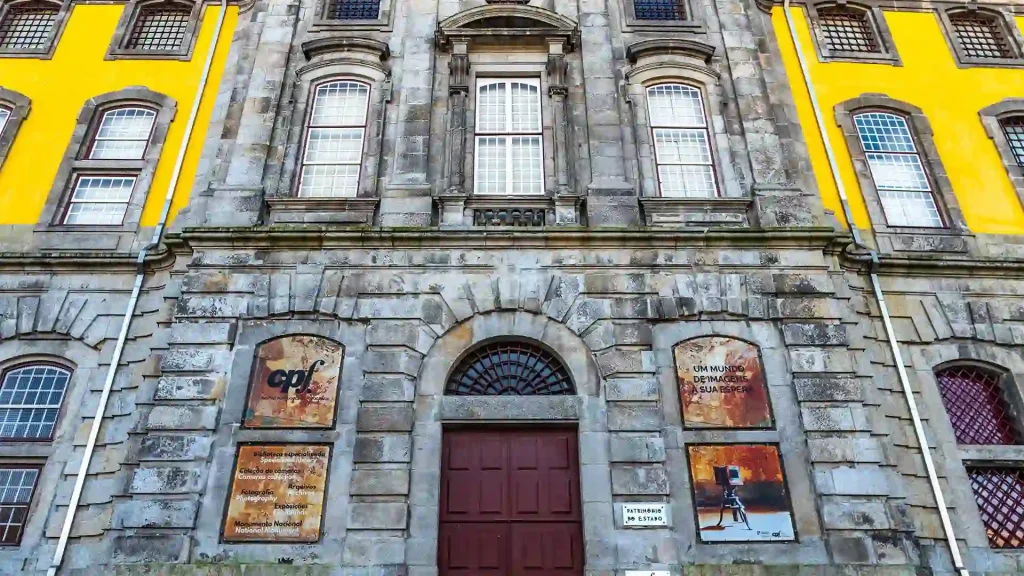 Established in 1996, the Portuguese Centre of Photography (CPF) is housed in the former Prison and Court of Appeals building of Porto – the same place where writer Camilo Castelo Branco, who wrote "Amor de Perdição", was imprisoned. A team of architects led by Eduardo Souto Moura and Humberto Vieira renovated the building that was formerly used as a prison.
The CPF is a tribute to photographic culture and heritage, displaying a unique collection of documents of great national interest.
In addition to the National Photography Collection, visitors can view a rare and valuable collection of cameras and a specialised library on the topic. The Centre also has a shop and offers free guided tours of the building and exhibitions.
An environment full of stories of people who have passed through there, memories that meet the present, involved with the exhibitions make the Portuguese Photography Centre.
Address
Centro Português de Fotografia
Largo Amor de Perdição
4050-008 Porto
5. Marina do Freixo
Porto has a lot to offer in terms of sightseeing and attractions, but if you want to spend a more unique day away from the crowds, Olivia suggests something else.
Marina do Freixo is the perfect spot for those who like to run, cycle, stand-up paddle board, fish or simply go on a river cruise.
You can even extend your trip towards Zebreiros, where the Sousa River flows into the Douro. And why not stop for a cold drink at a small café there? Our recommendation is to always have a typical Portuguese beer.
Olivia Singular Houses is sure that the river beach and the restaurants with snacks and drinks will be as unforgettable as the tour itself.
Address
Marina do Freixo
Estrada Nacional 108 – 4300-316 Porto